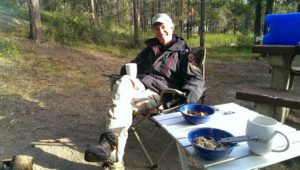 Welcome, everyone, to Books and Beverages! This week we are discussing one our favorite genres: Outdoors!
Check out our full information page!
Introduction
We are the Central Minnesota Libraries Exchange, and we support all types of libraries. This is our book group podcast, where we discuss different genres of books each week, while we all sit in our comfy chairs and drink our beverages. And you are, of course, an important part of this book group. So if you do not already have a nice beverage please go get one, so you can join the experience.
Who is joining our reading group this week? This week we have two special guests joining us: Jean and Joe Wilkins. Joe has been backpacking around remote areas of Alaska for several years, volunteering for the National Park Service, and photographing the amazing beauty of the state. Now he has written a book about his experiences and photographs, and Jean edited the work. The title is Gates of the Arctic National Park: Twelve Years of Wilderness Exploration You can go to Amazon now to pre-order this book; it comes out January 23, 2018.
This week's episode will be a little different than most. First: this is our first author interview! The chance to talk with an author and editor about the process of assembling a book was very cool; and it was interesting to hear about it.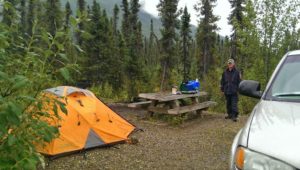 Second: these are my (Mary's) parents! And I'm really excited about this book, and the chance to hear more about such a great area of the country.  I'm sharing a few photos I took when my dad and I drove and camped all along the Dalton Highway in Alaska, then down to Valdez, through the Yukon Territory and British Columbia. (You will like the photos he took for the book better!) Check out this article from Smithsonian.com about the book.
Alaska is an amazing place; and this book is really the first time someone has taken such a detailed photographic look at the unbelievably remote Gates of the Arctic park. You cannot drive there, there are no roads, no campgrounds, and no trails. So when he was there, over several summers, with the NPS, some of these photographs are probably showing things that literally no other humans have ever seen.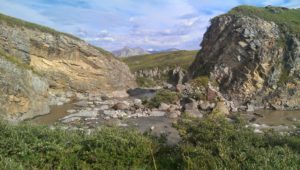 Podcast: Play in new window | Download